Have questions about taking IELTS at ILSC?
Connect with us.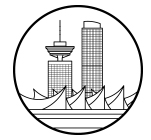 IELTS Test in BC
*Downtown Vancouver, North Vancouver, Richmond, Surrey
  IELTS.Vancouver@ilsc.com
  +1 (604) 689-9095

IELTS Test in ONTARIO
*Downtown Toronto, Mississauga, Scarborough, Brampton, Kitchener, Thunder Bay
IELTS.Toronto@ilsc.com
  +1 (416) 323-1770

IELTS Test in QUEBEC
*Downtown Montreal, Ville Saint-Laurent, Laval. Please contact us for questions about our Kingston, ON location too.

IELTS.Montreal@ilsc.com
  +1 (514) 876-4572